Trading Cards, ever since the 1970s, have been popular in schoolyards globally, getting kids excited about everything from Collectible Monsters to Sports Stars. They are universally popular and a great way to engage an audience.
These Trading Card Downloads are the perfect way to create these experiences in your church or ministry context
How to use Trading Cards in your Church
A few ways that you might want to use these cards would be:
Print out the cards and use them to play a memory game, pairing up the front and the back of the cards.
Print them out and give them to the children as you study each character. They can try to collect them all.
Give them out at themed lessons as a collectable the kids can take home
Have the kids get cards when they complete tasks like remembering bible verses
Print them out and give them as rewards.
Print them out and use them as trivia questions.
Get our Free Trading Card Printable's
We have 3 Fantastic Sets ready for you to use in your ministry or VBS program all available 100% free our gift to you!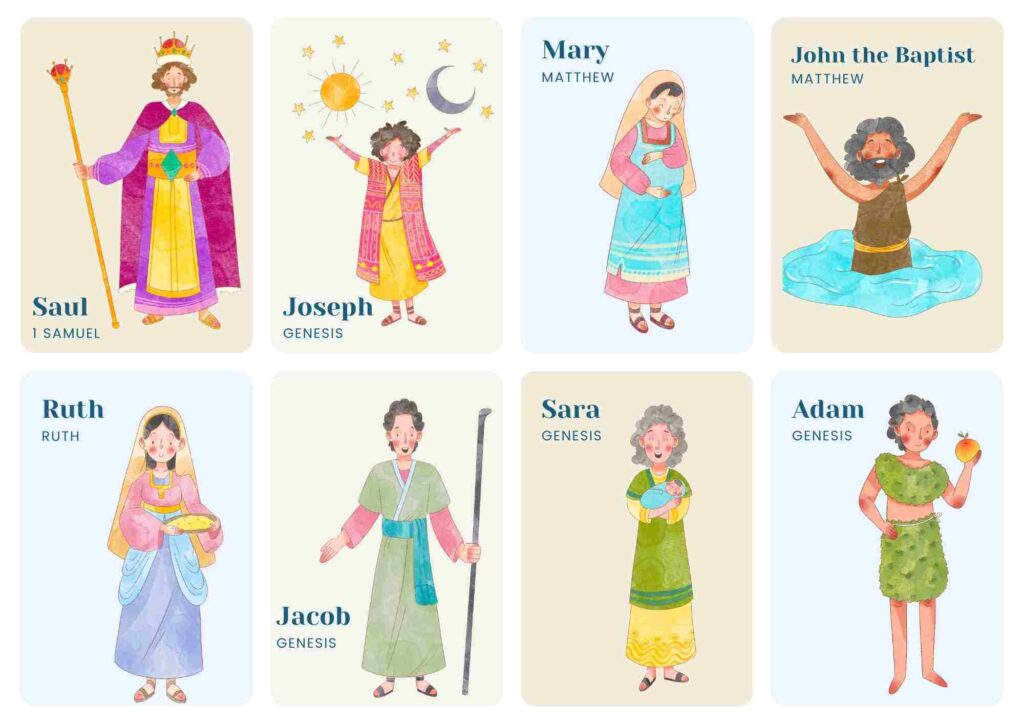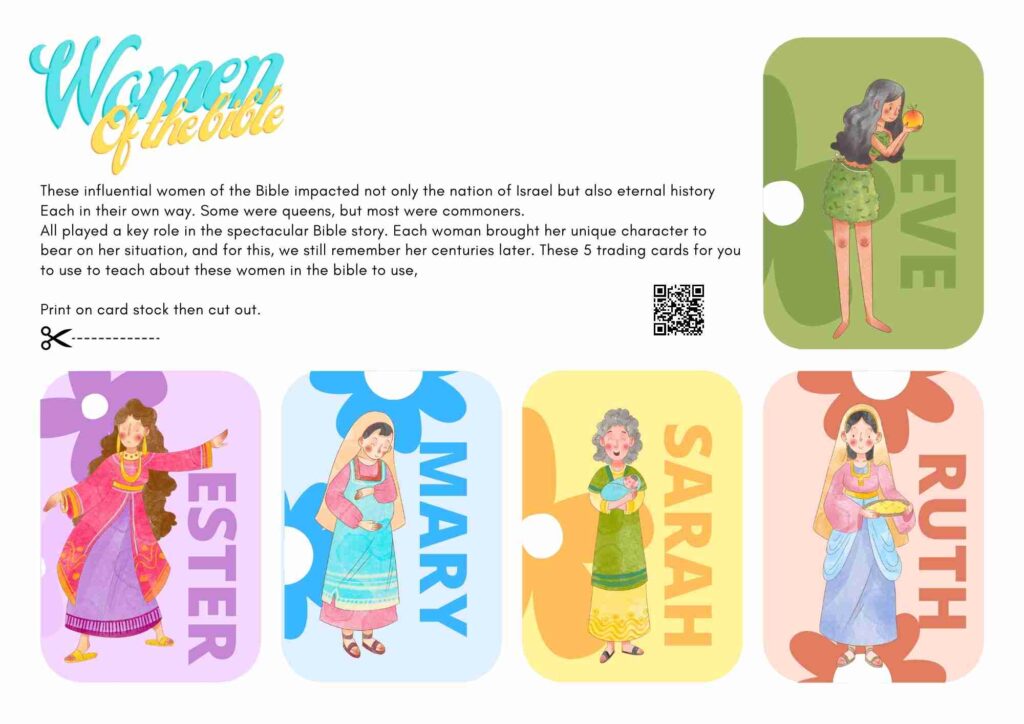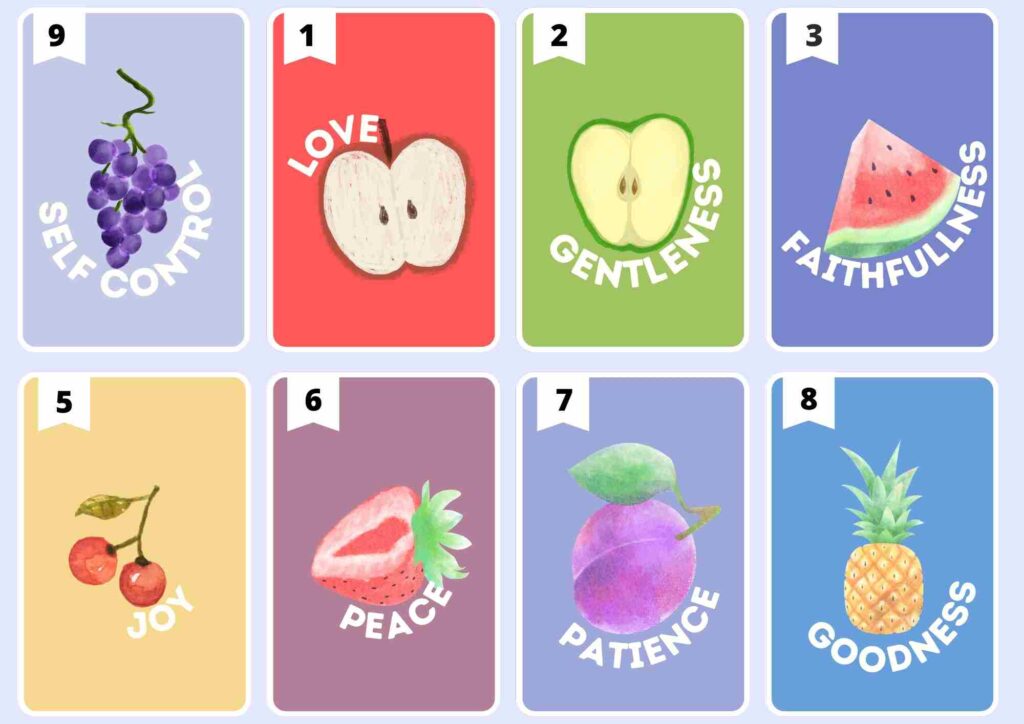 16 Free Bible Character Trading Cards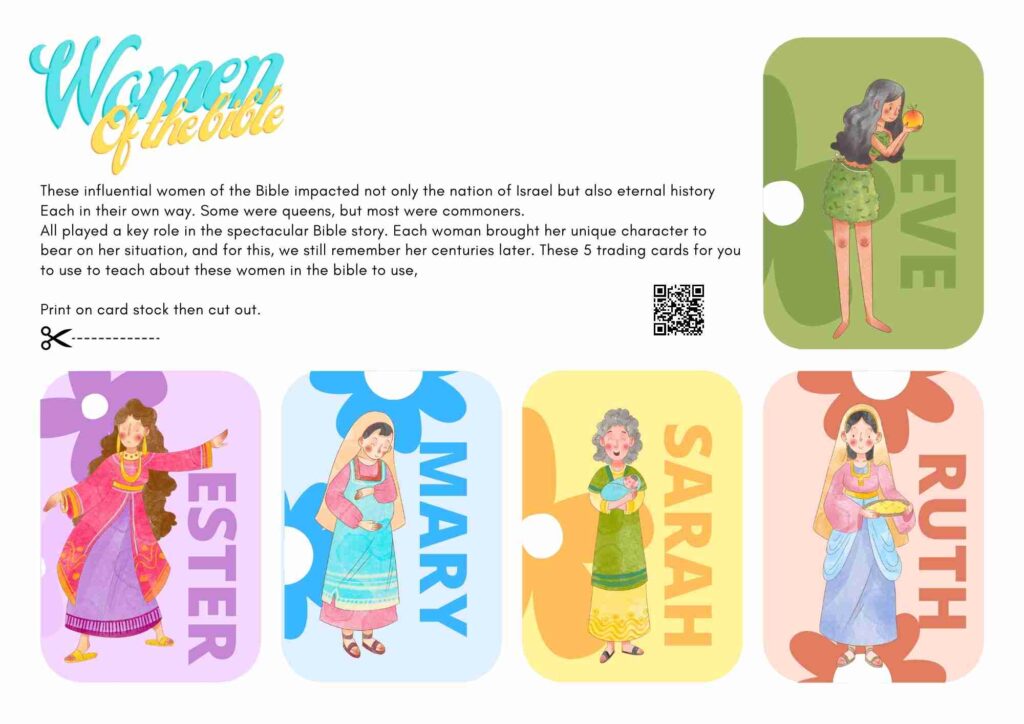 Women of the Bible Trading Cards for VBS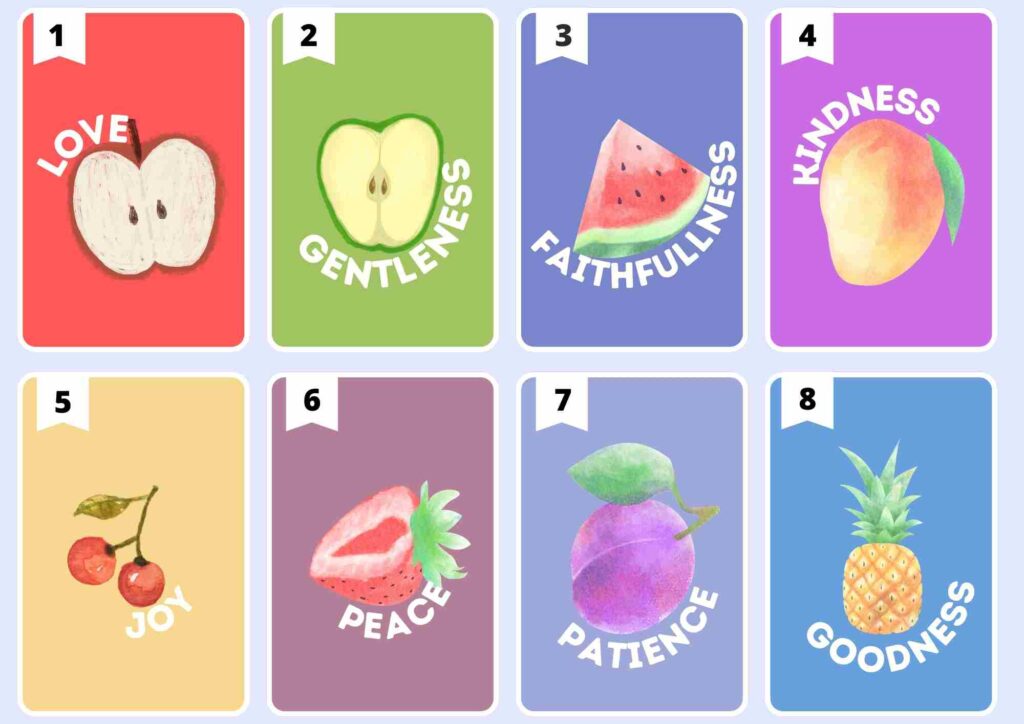 The Fruit of the Spirit VBS Card Game
There are 3 Bible Card Packs in total, all 100% free to download and use in your ministry.
We only ask that you share this site with your friends and other church leaders so that we can reach as many people as possible with these resources.
We want everybody to be able to use these so we need your help please share on social media.
How to Create your own Trading Cards
There are a few things you might consider getting if you wish to create your own trading cards.
We recommend using Card Stock to print the cards, not paper. This will give you the best product that is also durable. Using card stock that is around 300 GSM should usually do the trick.
Side note: If you don't know what GSM means, card stock weight is measured in GSM (grams per square meter). This is the universal measure for playing card paper weight. The higher the number (300gsm, 330gsm, 350gsm), the thicker and heavier the stock and card will be. Generally speaking, the heavier the card stock, the better chance your cards will have a higher-quality feel.
 We recommend using a corner rounder to make the cards look professional and give that pokemon card feel like it's only a few dollars, and you can get one from amazon here
If you are going to play memory games with kids, sleeve your cards unless you want to print a new set each week!!! Trust me you will thank me later.